Wifi has democratised internet access throughout all the rooms in the house and even out to the garden. The only problem: the network's range is sometimes limited, notably by the place's architecture. On another hand, PLC connection, if acclaimed for its simplicity, is restrictive by its necessity of cable plugging to an adapter. The happy coupling? The PLC adapter with integrated wifi!
What is PLC ?
PLC (Power Line Communication) technology allows to transfer a high frequency signal through the electric network on top of the classic 50Hz signal which delivers energy to electric sockets. Concretely, your modem is connected to a PLC adapter – itself plugged into an electric socket – by an Ethernet cable. This is the starting point for the network.
In the home, on any other electric socket, plug a PLC adapter that is compatible with the first one (or identical, it's even better) and connect it via an Ethernet cable to the device you wish to connect to the internet (computer, tablet, etc…). You instantly benefit from the internet network on that spot, without any setting up or installation necessary.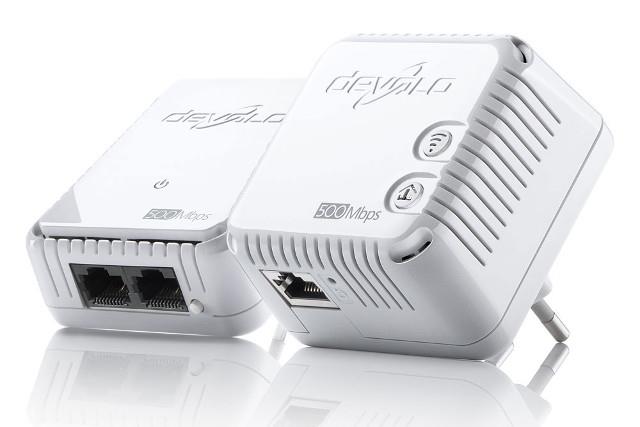 Why PLC wifi ?
Today, PLC adapters are fitted with a very interesting new caracteristic: a wifi link! You will find this option offered notably on Devolo devices. This means that when you plug in your second PLC adapter (and the third one, the fourth one etc), you get the choice between a wired connection and a wifi connection.
Super simple and convenient to extend the wireless network in the house, if you want to rid yourself of the bulky tangled wires.
Optimising your PLC connection

Plugging in via PLC adapters does require following a few simple rules, so as to optimise your devices and your internet connection:
As much as possible, use identical adapters around the house
Most broadband providers have their preferences on different types of adapters. Some brands are even specifically incompatible with certain modems. Do inform yourself with your provider before buying.
On an extension cable, especially with several used sockets, the PLC adapter looses some performance power. Do prefer a direct connection to a power socket.
A worn out electric installation can slow down transmission speeds, or even not work at all!